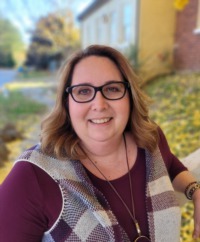 Maria and her husband moved to the area 23 years ago.  While looking for a place to put down roots and start a family, they found Fredericksburg.  They instantly fell in love with the area and knew it would be the perfect place to live and raise children.  The rich history and the location was everything they were looking for. That is why they still love this area, and the community here so much to this day.  Since that time, Maria has been blessed with three children, a girl, and twin boys, 4 dogs and a cat.  Life is always a fun adventure at the Teague house.
Maria worked as a realtor years ago, kids and  life happened, then Maria spent 25 years in the medical field. It was at that point she decided to take a leap of faith and return to her one true passion, real estate. Maria loves helping others find their "special place" to call home and begin to live their best life. Just as she did those years ago.
The business of real estate has evolved over the years however, Maria's  passion for it remains as strong as ever. She loves to guide others through the journey of finding, buying, and settling into their forever homes. In all efforts, client satisfaction is her number one priority – treating people with honesty, dignity and compassion is the only way.
Sold on 10/27/2022 2821 Madeira Ct
Woodbridge, VA 22192