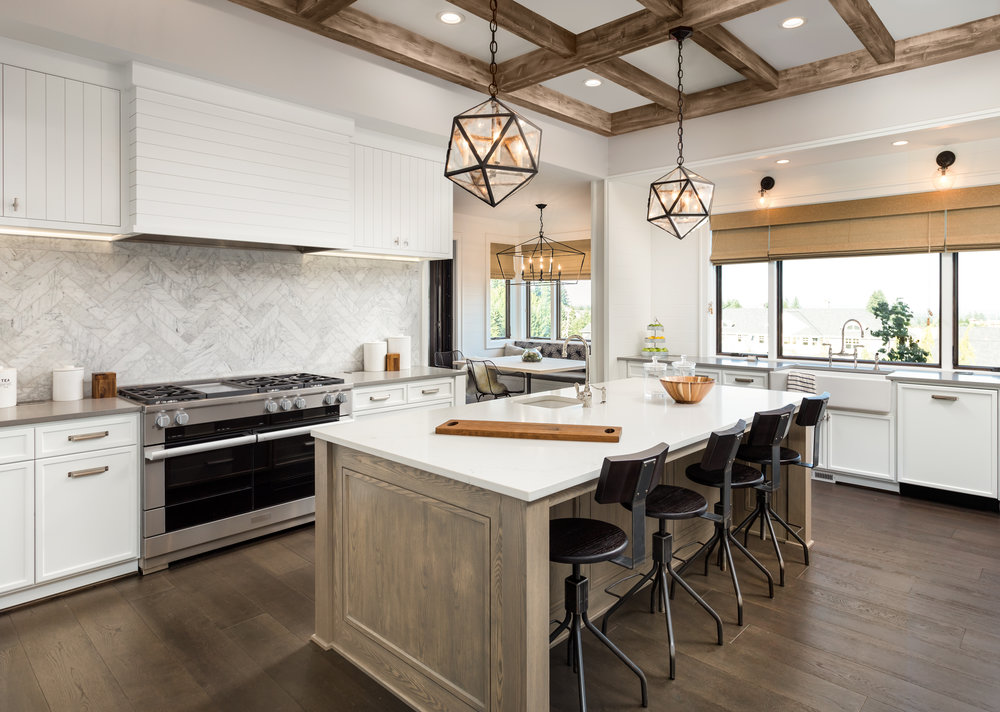 Kitchen floors get put through quite a lot! Between all of the dropped utensils, the spills and drips; being one of the most used rooms in a home, your floors need to handle kitchen hazards and look good doing it. A large variety of floor materials won't be an ideal fit for the kitchen because of this. Below, I'm listing my favorite kitchen floors that help with maintaining low maintenance, and keeping a balance between style and functionality.
CERAMIC TILES
Ceramic tiles can be a great fit for the kitchen because they are resilient, hard, and impervious to stains and water. It also helps that they are resilient to heat and breakage, under normal conditions, that is. They came in a variety of colors and even faux finishes to add a beautiful, yet smart, addition to your kitchen.
DURABLE CONCRETE
Concrete is a great option for ground level kitchens and are a long lasting option for homeowners. Sometimes, concrete slabs may have already been placed beneath your existing flooring. The surface of it can then be polished or stained to provide a stylish look for your kitchen.
NATURAL STONE
Natural stone is a hard rock that allows it to remain durable and long lasting. The only drawback to stone is that it is porous, which makes it susceptible to water and liquid stains. This can be avoided with an annual application of chemical stone sealer, which simply provides an invisible coat of protection.
HARDWOOD
Hardwood can be tough to work within a kitchen because the material is porous and relatively soft. However, if you like the look of hardwood in a kitchen, you'll just want to have it treated with a quality polyurethane-based finish. Keep in mind, it will, overtime, take on a more aged look. If...